Sail Mates Sailing Team in the Seascape Cup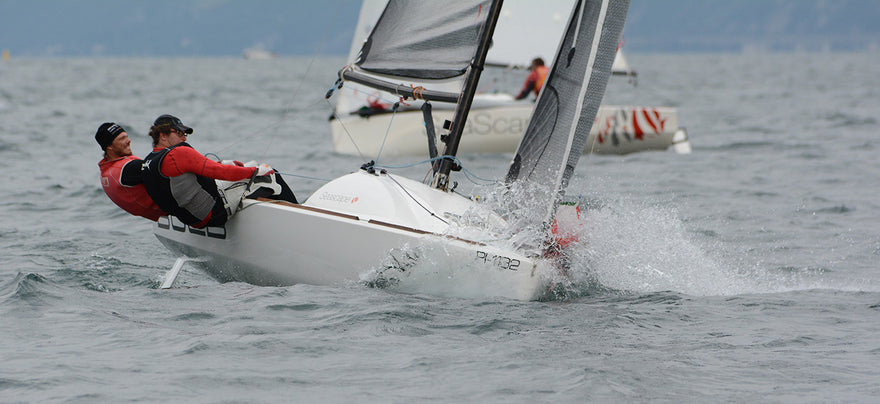 It's always nice to go back to the roots, to feel that basic feeling of connection with the elements around. What better way of doing this than on a small, yet powerful boat! This is why Domen and Alex decided to take place in this year's Seascape Circuit.
Seascapes are really cute 18 footers, that offer a bunch of pleasures - from quite challenging racing to easy day-sailing or even out-of-the-box holidays. Two people can sleep in there, too.  
Seascapers are eager to race and they do so all around Europe, and further afield. The last race took place on Italian Lake Garda and gathered 24 crews from Slovenia, Austria, Germany, Italy, Czech Republik, Croatia, Serbia and the Netherlands.
Lake Garda didn't disappoint, as the weather and wind conditions were perfect. Our Sail Mates guys did very well and finished second, after the Croatian team with Tome Bašić and before the Slovenian national champions with Dejan Presen.
Domen Mazalin: 'Racing in these conditions really suits us. We normally race double-handed and we already knew we are very fast in heavy winds. Adding the third member would be a great upwind boost, but unfortunately my brother couldn't join us on Friday. So we mostly sailed overpowered, even two races with a completely broken bum. Despite all the handicaps we are happy with the result. I'd like to thank my crew Alex for being a lion, my brother for coming to support us and Mr. Stickl for lending us a spare bum!"
 
---
---